Yamaha XJR-1300/KINTARO 
Motorcycle rebuilt by Sculpt-Moto for Cafe Racer Festival Montlhery 2017.
Modified subframe. Frame, fork, swing arm and etc. sandblasted, powder coated in gloss black. Front fork gets new Wirth Springs, oil seals, bearings replaced, new oil filled. Carburetor cleaning. Zinc-plated axles and bolts. Chrome-plaiting of metal parts. Exhaust and Collector chrome-plating. Handmade Leather Seat with removable handmade fiberglass tail section. Final rendering exclusive custom paint in candy-tangerine-sandpearl-metalflake.
Motorcycle went through complete restoration, modernization, exclusive painting and now looks better than ever. Final result is stylish, powerful and modern Café Racer- "KINTARO".
Motorcycle for a true connoisseurs, for them the price does not matter.
New best parts and accessories:
Adjustable ABM Multiclip Tour Clip-on Raisers
ABM grips, clamps
ABM Handlebar ends
ABM Synto brake and clutch levers,
Rizoma Reverse Retro Mirrors
AceWell Speedometer / Tachometer
Custom made Mounting Bracket
LED Headlight 7 inch
High End CNC Headlight Brackets
Front and Rear mini Turn Signals
LED Taillights
License plate bracket
Protective Gaiters on the front fork
Front fender modified
Custom made Radiator Grille
Kineo Wheels
ContiRoadAttack 2 EVO Tires
HEL stainless steel Brake Lines
Custom made metal Side Covers
K&N filters
4 piece set of Carburetor Joints
NGK Spark Plugs
Strainer cover gasket and Oil Filter Gasket
O-rings, Clutch slave cylinder Seal Kit
Chrome tapered Dina mufflers
Exhaust Gaskets
Clutch components/Friction Plate/Driven gear/Clutch Boss/Pressure Plate
LSL adjustable Footrest
Handmade Leather Seat
Handmade fiberglass tail section
Sandblasting and Powder Coating of the frame, fork, swing arm and other metal parts
Carburetor Ultrasound Cleaning
DynoJet Kit Stage-3
Chrome-plaiting of metal parts
Exhaust and Collector chrome plating
Koso Oil temperature adapters
Engine Oil Pressure/Temp Switch Sensor
Custom made stainless steel connecting pipes
Custom made exhaust brackets
Swing Arm Bearing Kit
New Engine Mount
Swingarm rubber guard seal
Modification and welding of the tail frame
Clutch Cover Gasket
Chrome Exhaust Silencer Clamp
Fork Oil Seals and Bearings
Wirth Progressive Front Fork Springs
New Front/Rear Brake Disc Bolts
EBC High Performance Brake Pads Front/Rear
Zinc plated axles and bolts
Exclusive Custom Paint /Airbrush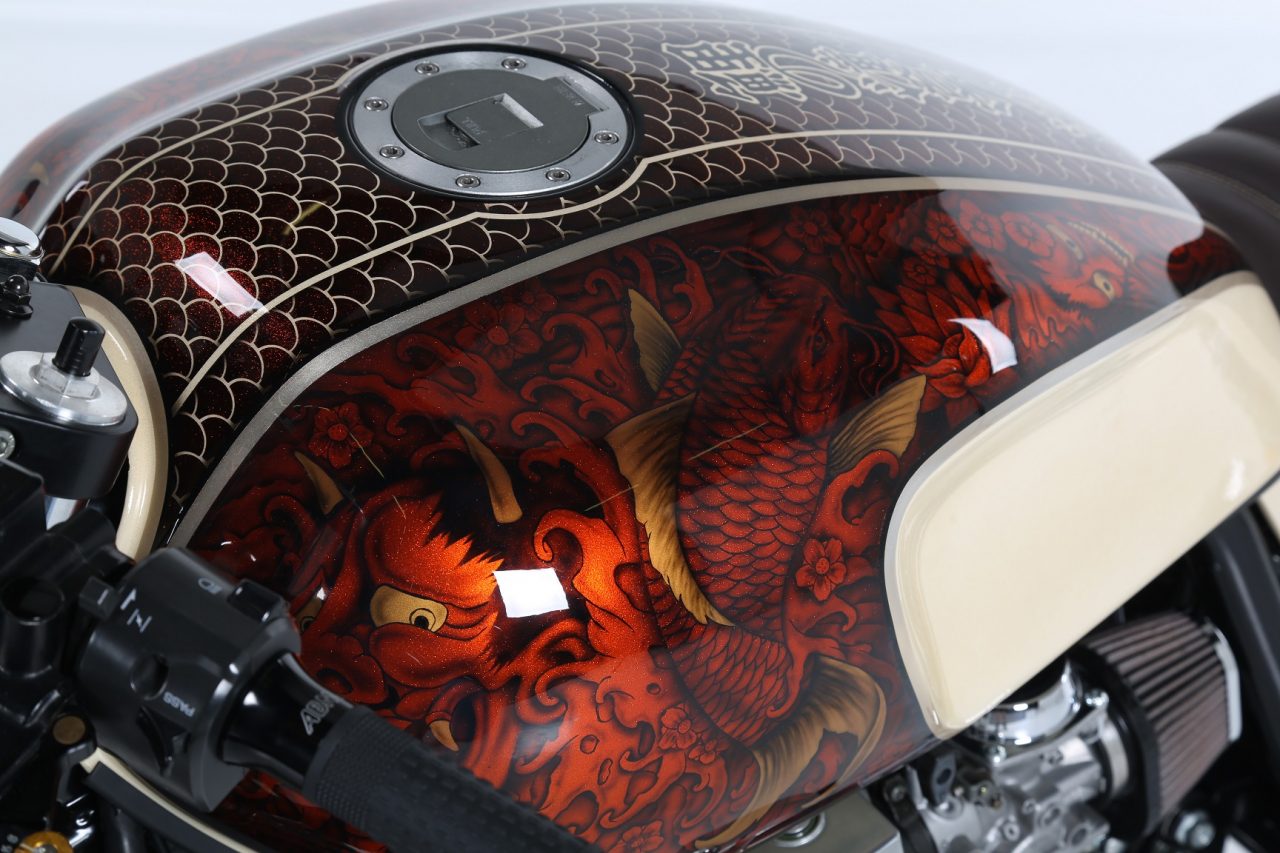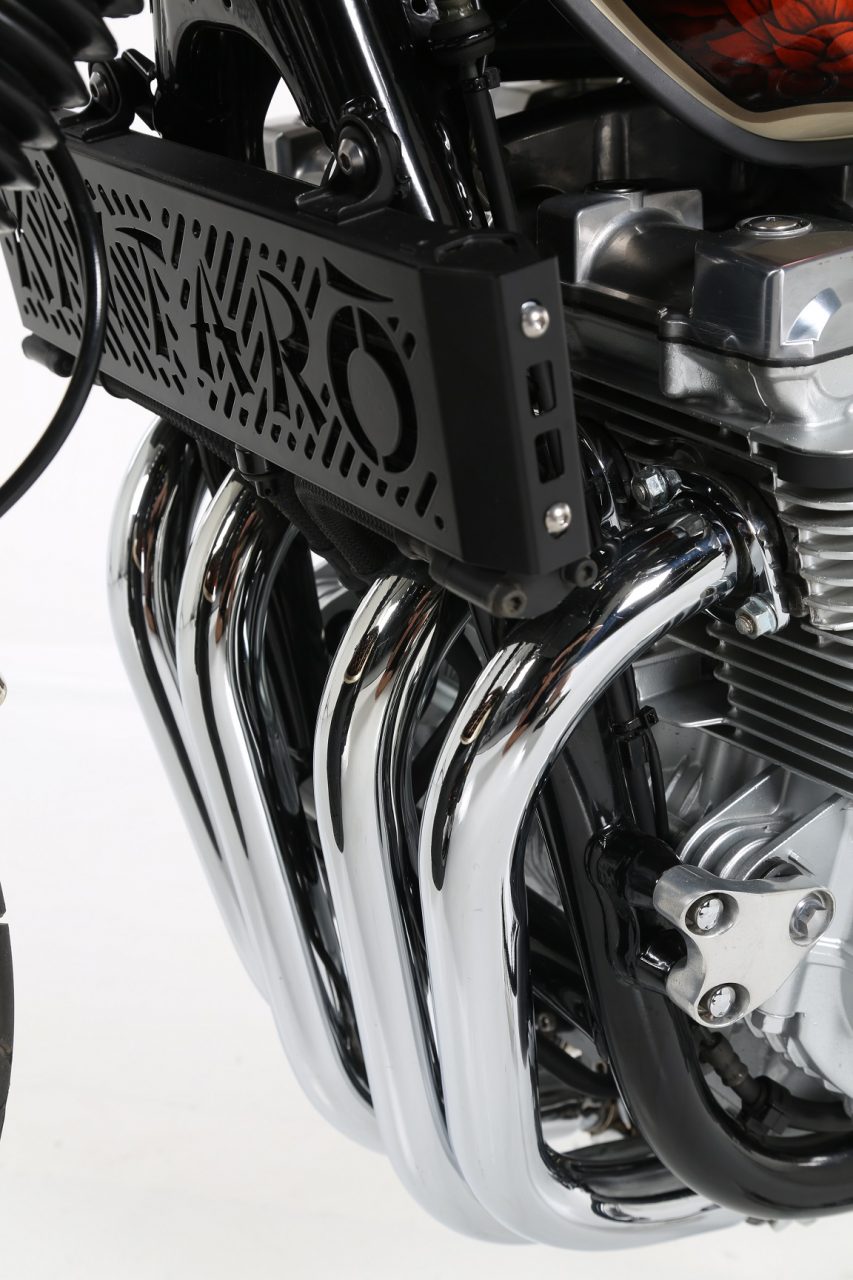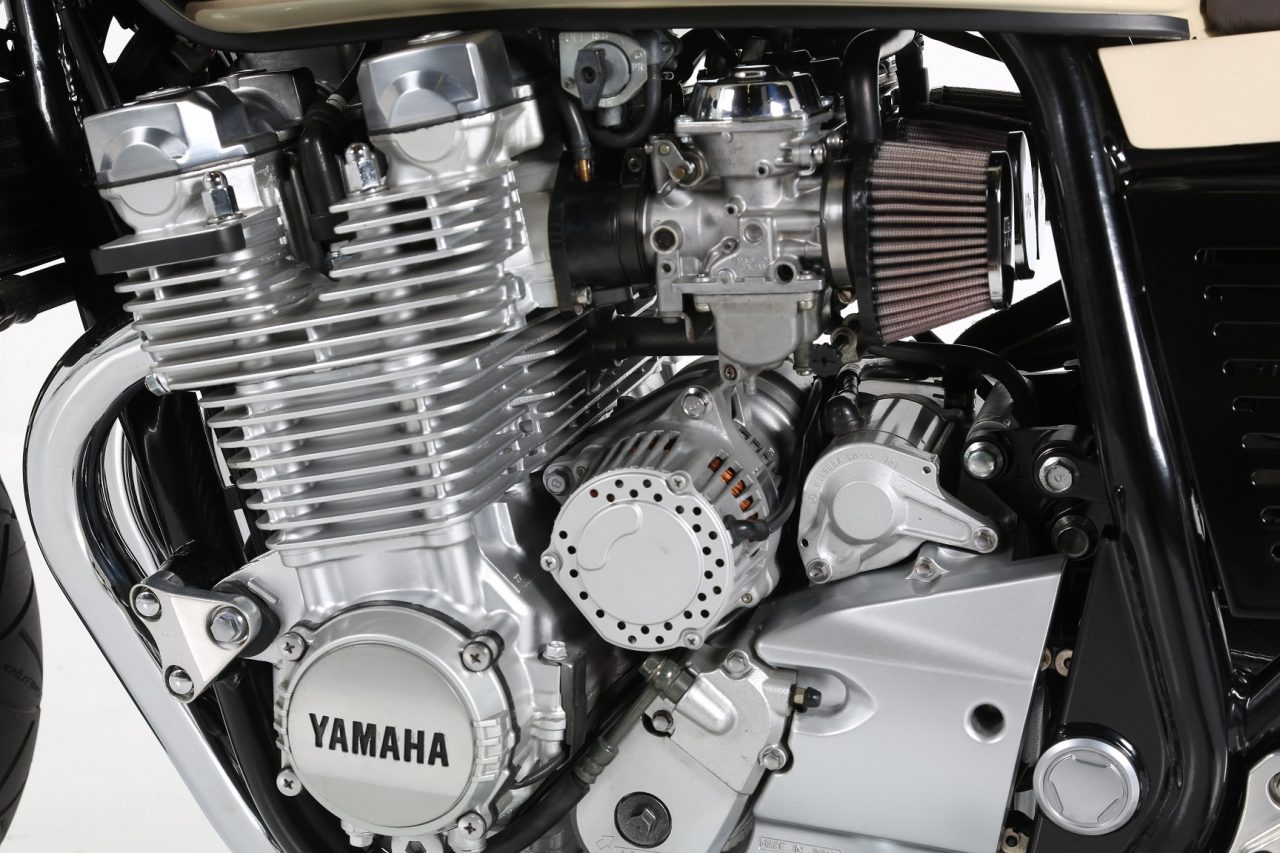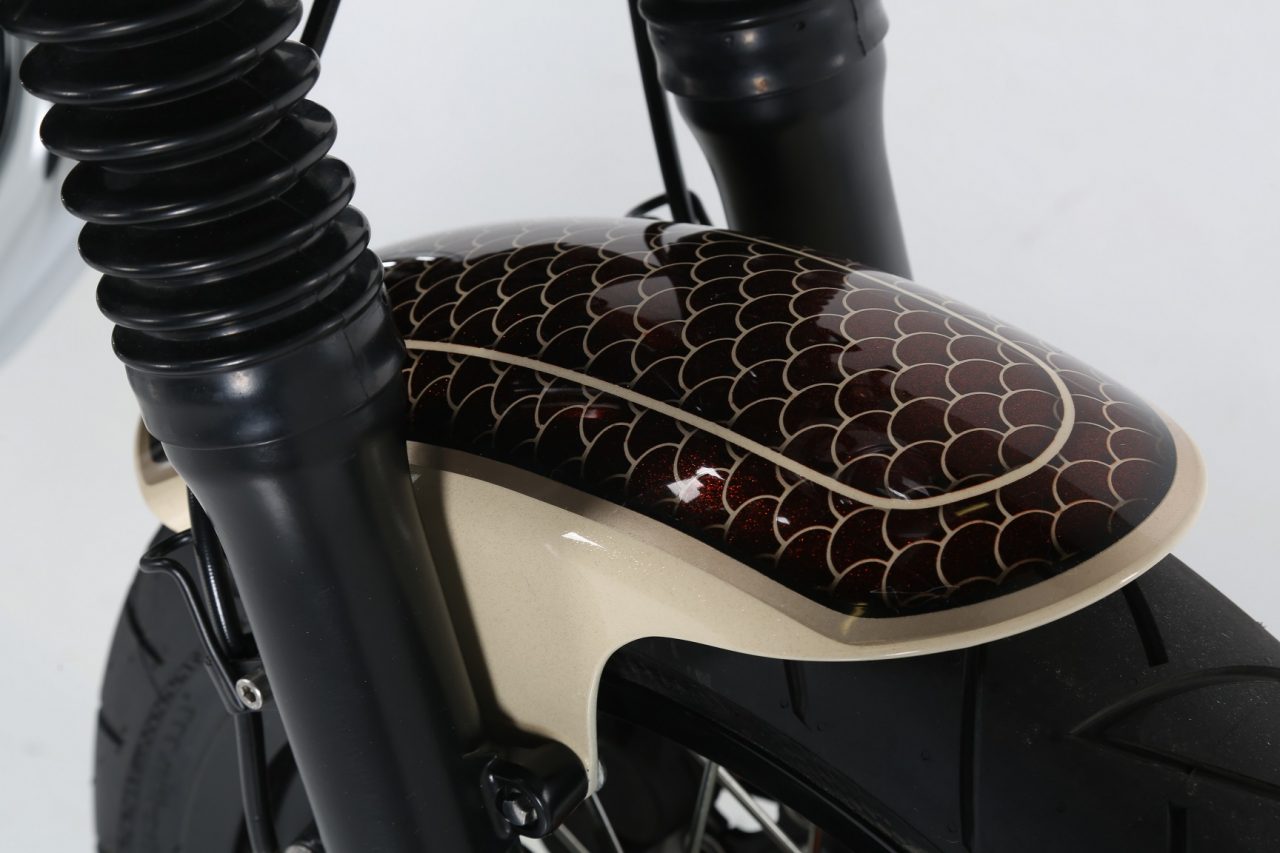 KINTARŌ IS BORN…