We propose only complete projects for restoration, modernization and rebuilding of the motorcycles models starting from the 80's.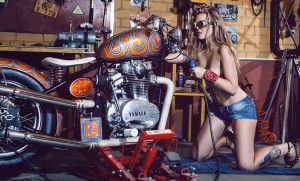 Sculpt Moto Design work consist of the following stages:
Development of the project concept and design

Project optimisation and harmonising

Development of the graphic design and color matching

Ergonomic concept

Selection of the components

Matching with the client

Project budgeting

Project implementation, in direct contact with the working team and client.

Control of the project works according the concept.

Communication with the team and strict work quality control
Sculpt Moto Design propose full services to create your Cafe Racer motorcycle:
Support with buying of the motorcycle donor in Germany, Netherlands, England

Shipment

Motorcycle`s disassembling / assembling

Sendblasting and painting of the frame and other metal parts

Glass blasting

Ultrasound cleaning of engine

Chrome-plaiting for metal parts

Exclusive paint brushing for the motorcycle

Individual leather accessories, seats for motorcycle

Fiberglass details

Carbon details production

Motorcycle with your company brand name and style – unique promotion opportunities.

Parts order from catalogues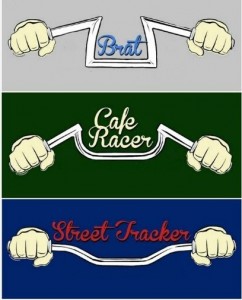 We use the motocycle donor to create:
Café-Racer, Café-Fighter, Café-Bobber,
Bratstyle, Street-Tracker.
Possible to use some models from: Kawasaki, Yamaha, Suzuki, Honda and also Triumph, Ducati, Moto Guzzi, BMW (K75-K100/ old R-series/ new R9T), KTM (RC), Buell (XB), H-D (Sportster).
We will spend so much time as needed to perform the high-quality work and  to pay attention to every detail.