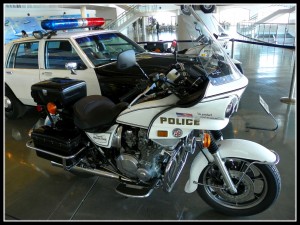 Legend model story:
In 70-80-ies the Japanese significantly pushed HD and BMW from the law enforcement protection market. In 1975, Kawasaki released a special police accessories set for the Z1 Kawasaki 900 model. Later they started the serial production of the police motorcycles for US police departments. It was  equipped with windshields, plastic saddlebacks, flashing lights, siren and radio set .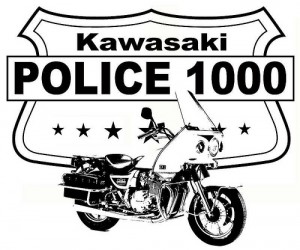 The most popular model Kawasaki KZ1000P Police was released in 1982, its production was continued until 2005. At the western part United States the police departments preferred the Kawasaki, but the eastern remained with traditional Harley-Davidson model.
Kawasaki produced the Police Special motorcycles for North American states at Lincoln Factory (Nebraska, USA). Last motorcycle was produced in 2005. However still US police and official organisations use these motorcycles in their work and for VIP escort.
KZ1000 C Police version – produced in period 1978 – 1981, was the first model designed especially for Police needs;
KZ1000 P Police version – procued in period 1982 – 2005, called also KZP. Due to the original fairing profile, KZP has become the most recognizable and famous patrol motorcycle.
KZP is the symbol of the American police, also was a recognizable hero of many films, was awarded a place in many museums:
New York City Police Museum
American Police Motorcycle Museum in Meredith
Orange County Sheriff's Museum
American History Museum's transportation
Motorcycle Hall of Fame Museum
San Bernardino Police Historical Society museum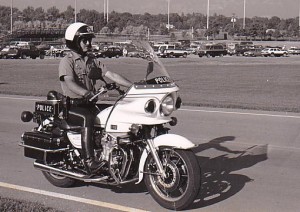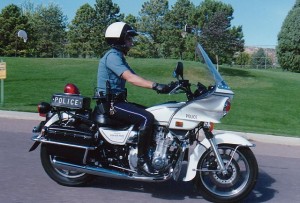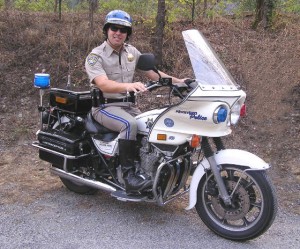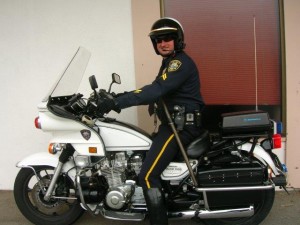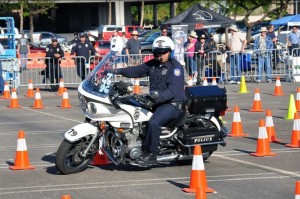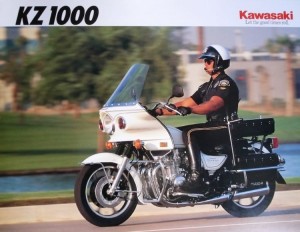 KZ1000 Police in movies:
The oldest TV "CHiPs" series, the California Highway Patrol (TV series 1977-1983) bike of Erik Estrada.
"Texas Ranger", bike of Chuck Norris.
"Police Academy 2",  bike of Tackleberry.
"Lethal Weapon 3", bike of Mel Gibson.
"Terminator 2, Judgement Day," bike of  "liquid" Terminator T-1000.
"Con Air", bike of Nicolas Cage.
"Crank", best choice of Jason Statham.