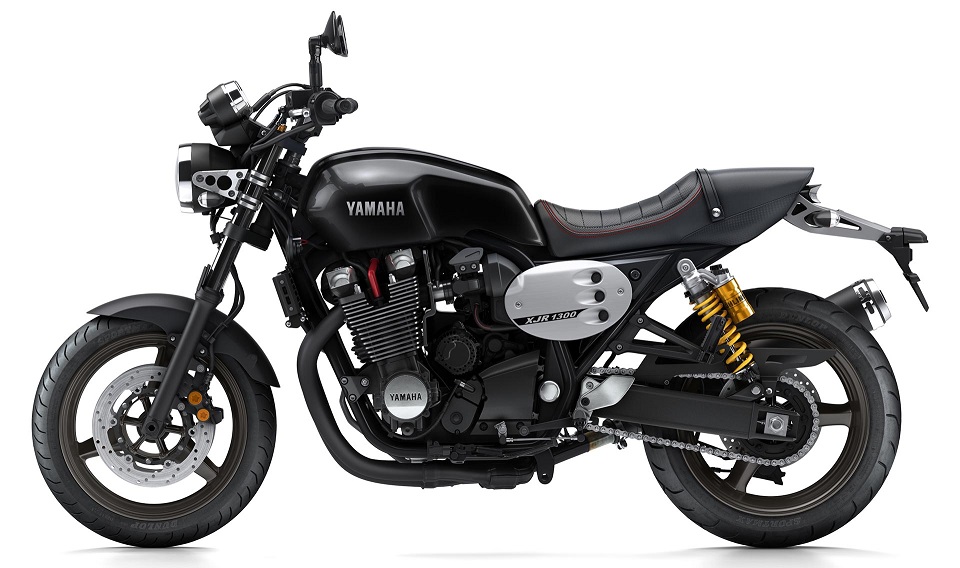 Yamaha XJR1300 (model y. 2015) — classic powerful motorcycle «Naked Power» style.
About the model:
Engine: 1251 cm3. Electronic Injector. 16 valves, 4 cylinders.
Power: 96 h.p.
Exhaust 4 in 1.
Due to its engine capacity Yamaha XJR1300 can be used with great success both in the city and on the highway.  Yamaha XJR1300 bike looks great in the city, easy to operate and manoeuvre at low speeds.
Yamaha XJR1300 is the perfect motorcycle, but as a result of the accident was seriously damaged….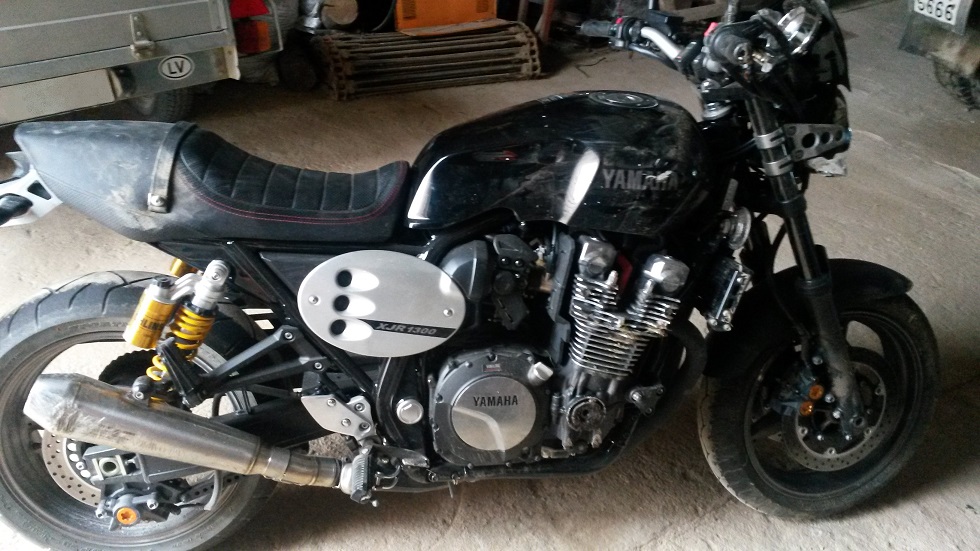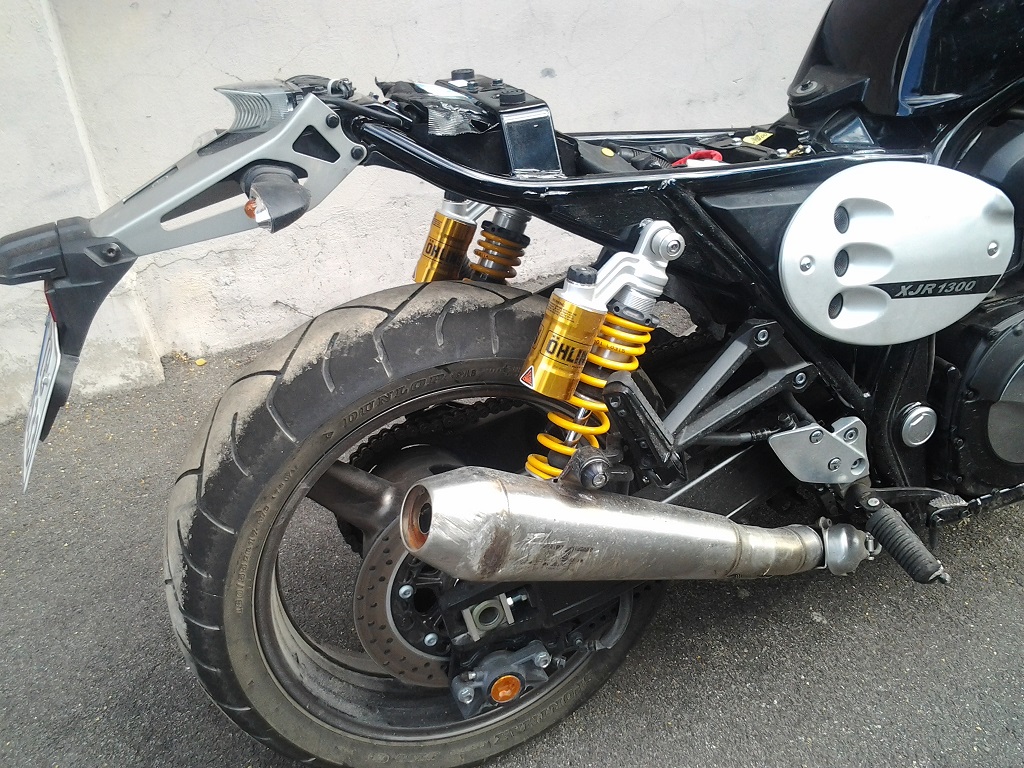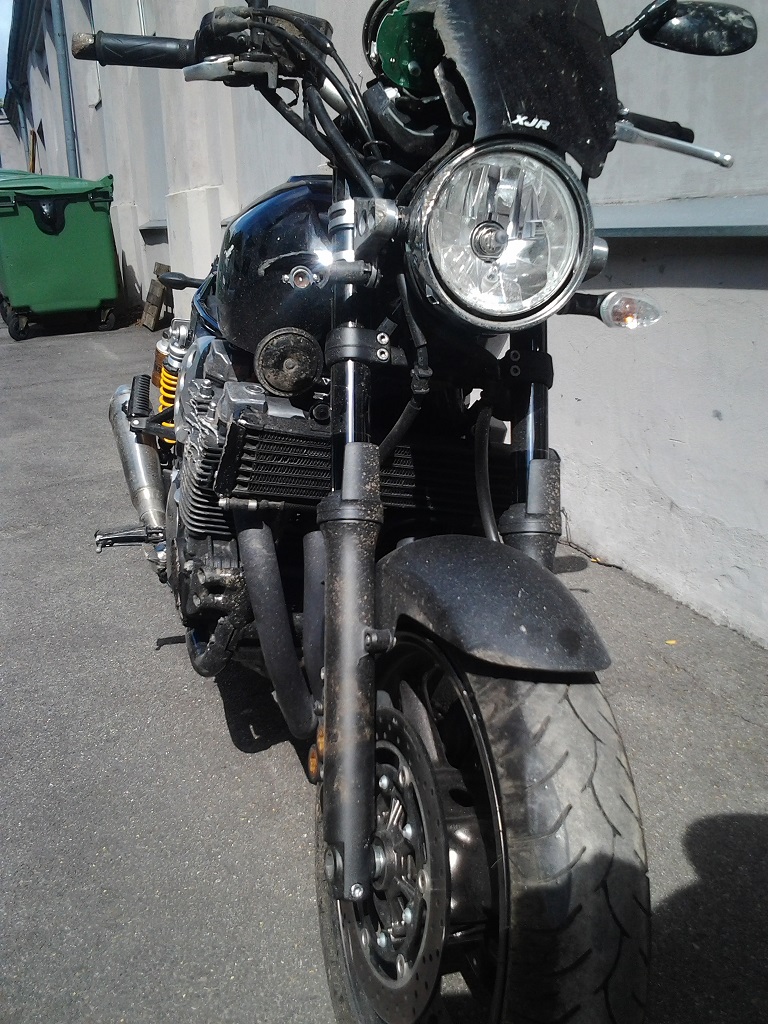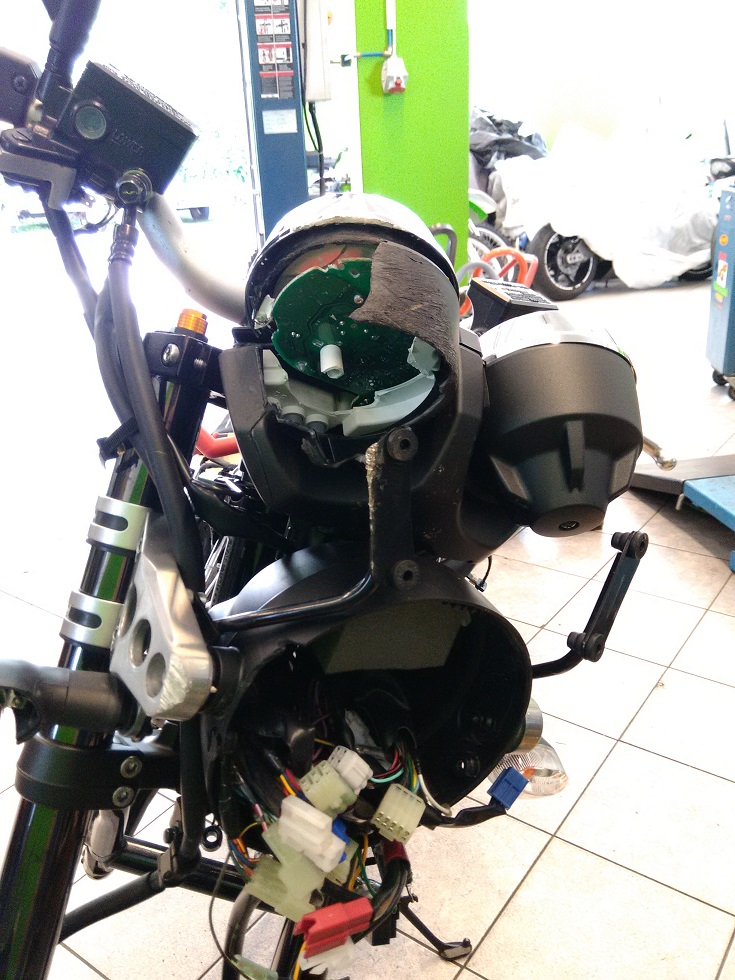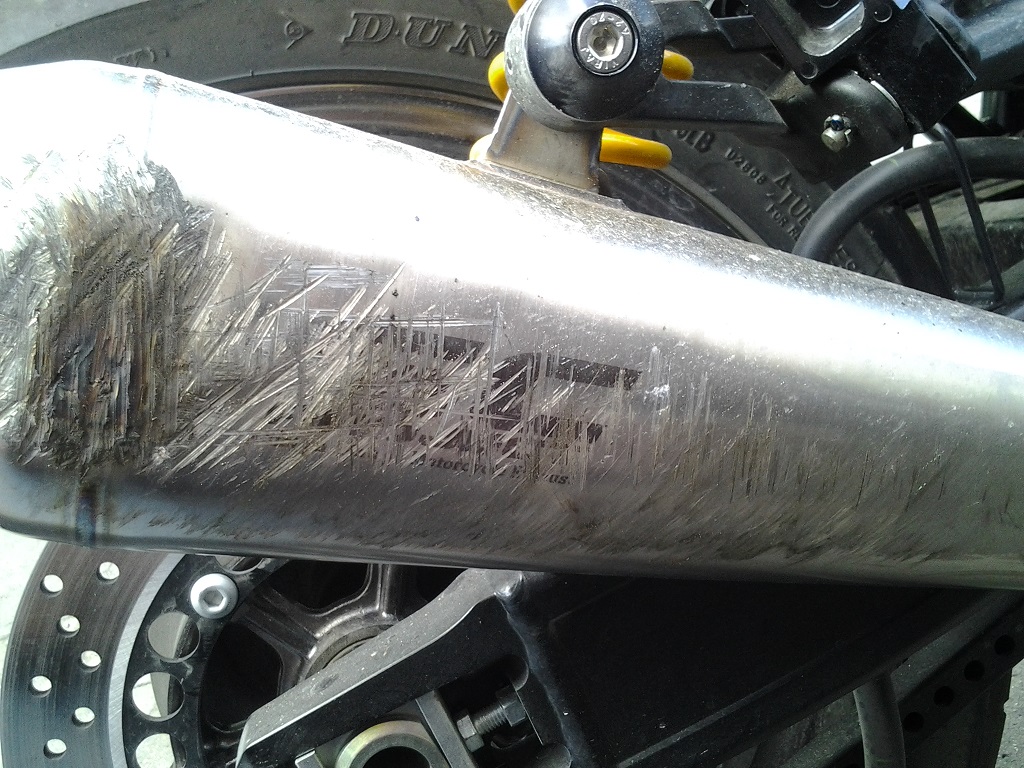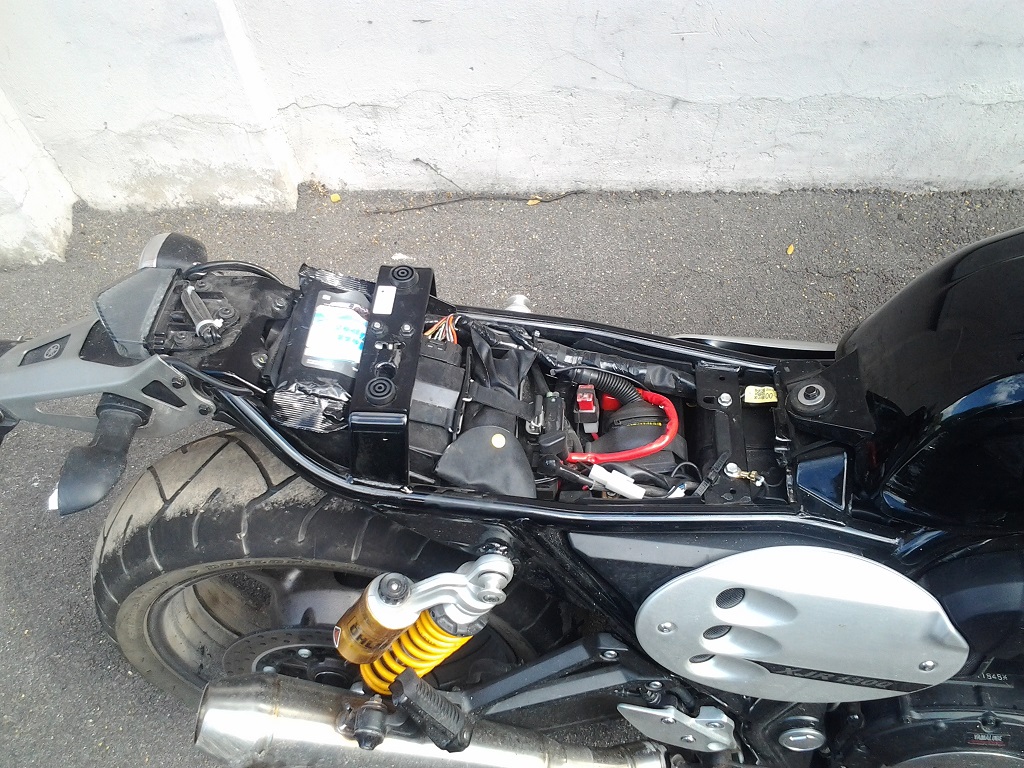 Client had contact us for the full restoration.
We made the mutual decision to return the perfect look of the bike, but also to give him soul.
With Yamaha XJR1300 owner, we decided to renovate the bike and converted it into a beautiful, powerful, modern Caff.
Main restoration idea was to Improve, with full attention to technical and esthetic aspects of this motorcycle.
At the end we expect the unique motorcycle …
Disassembling stage: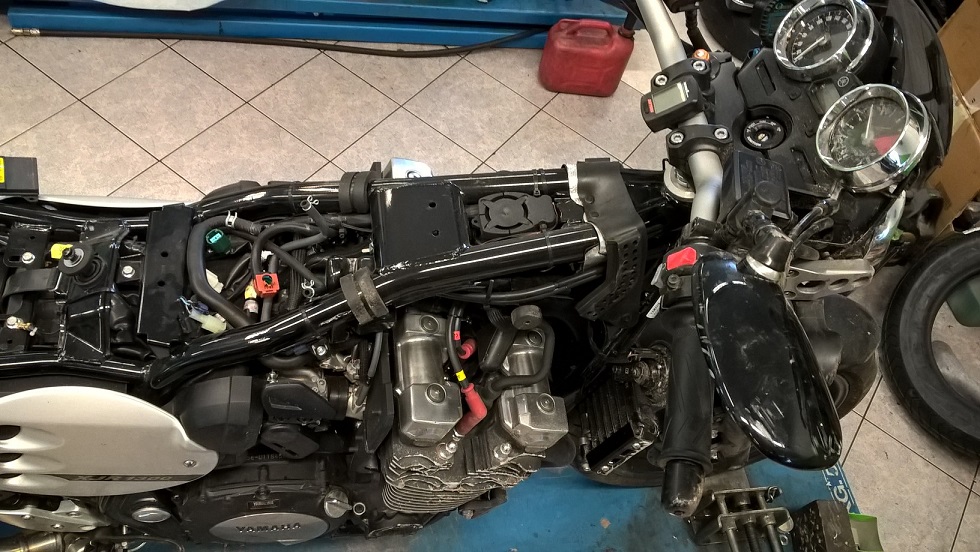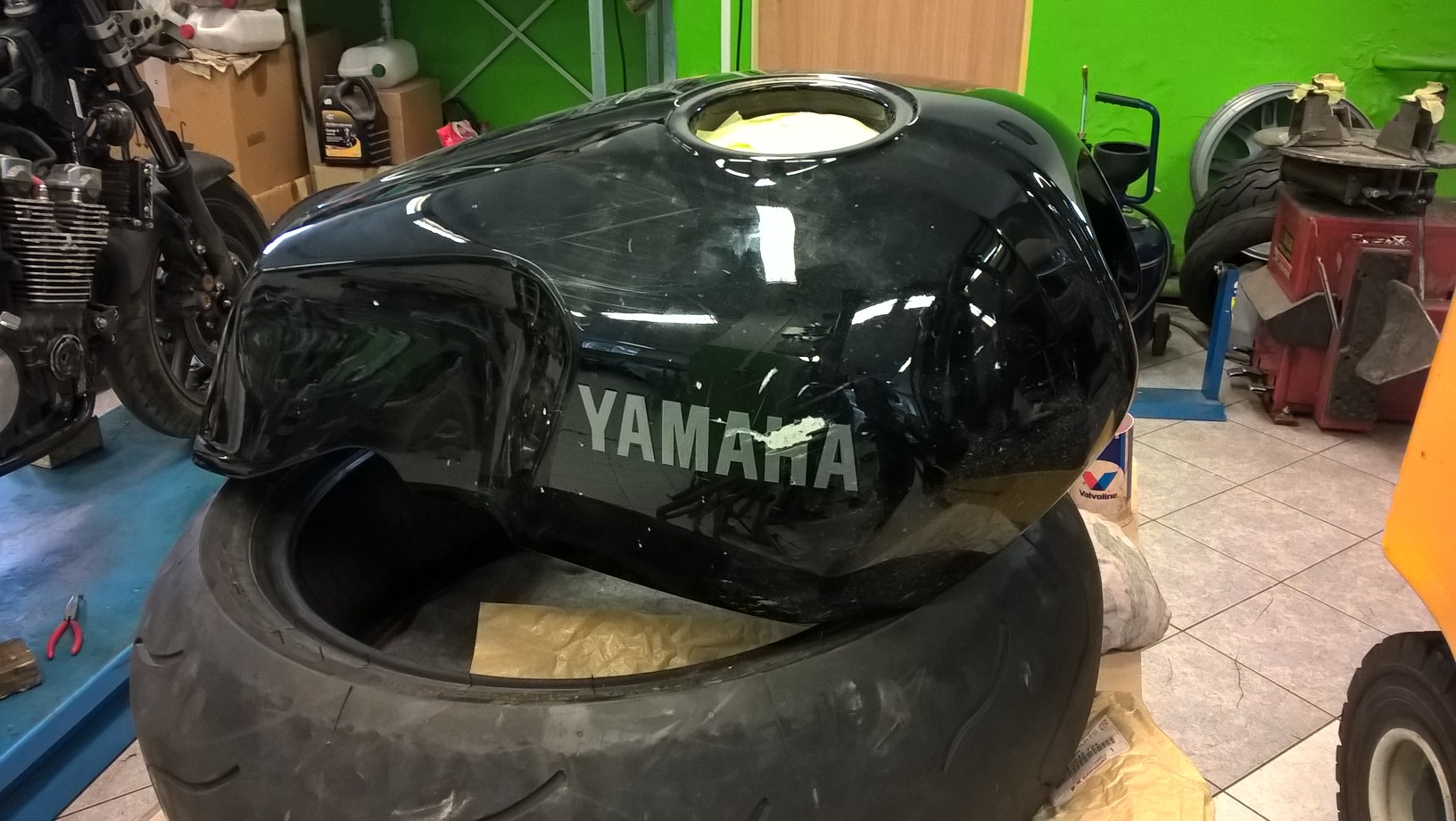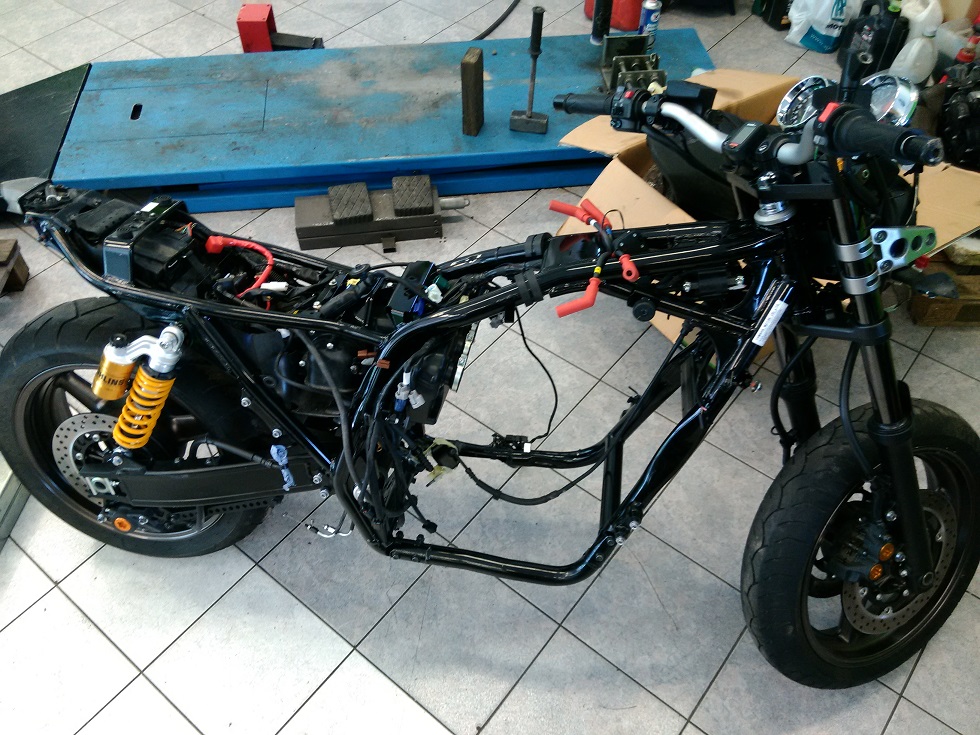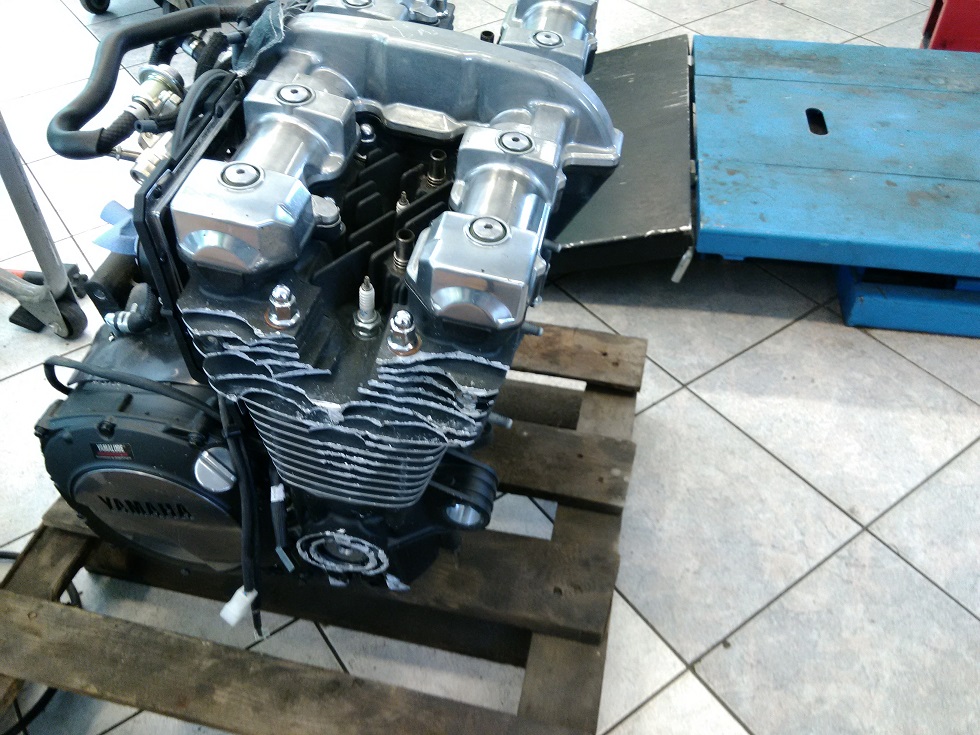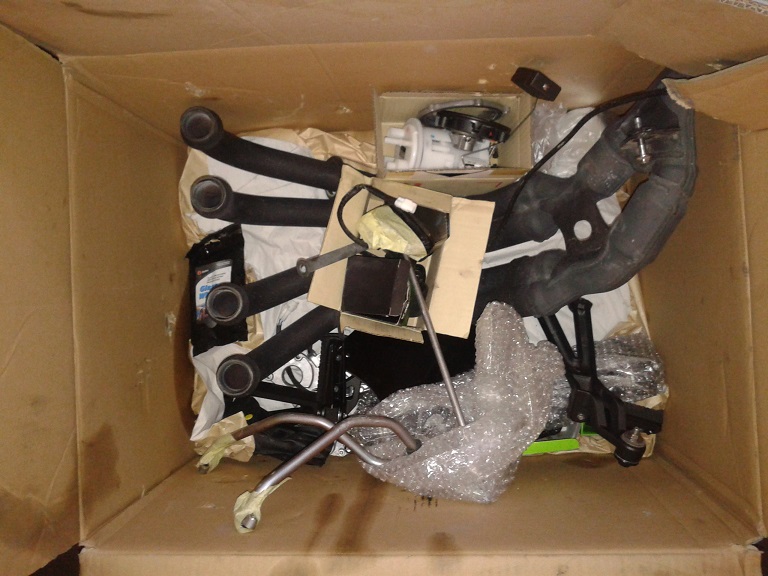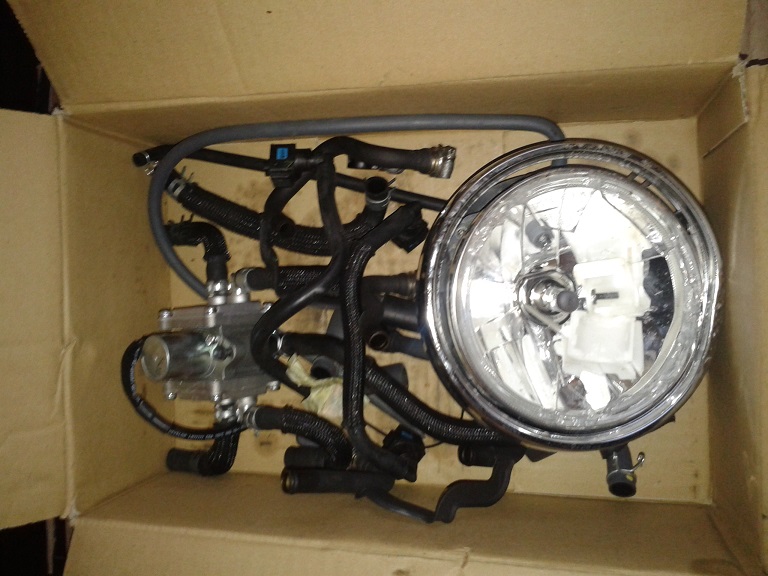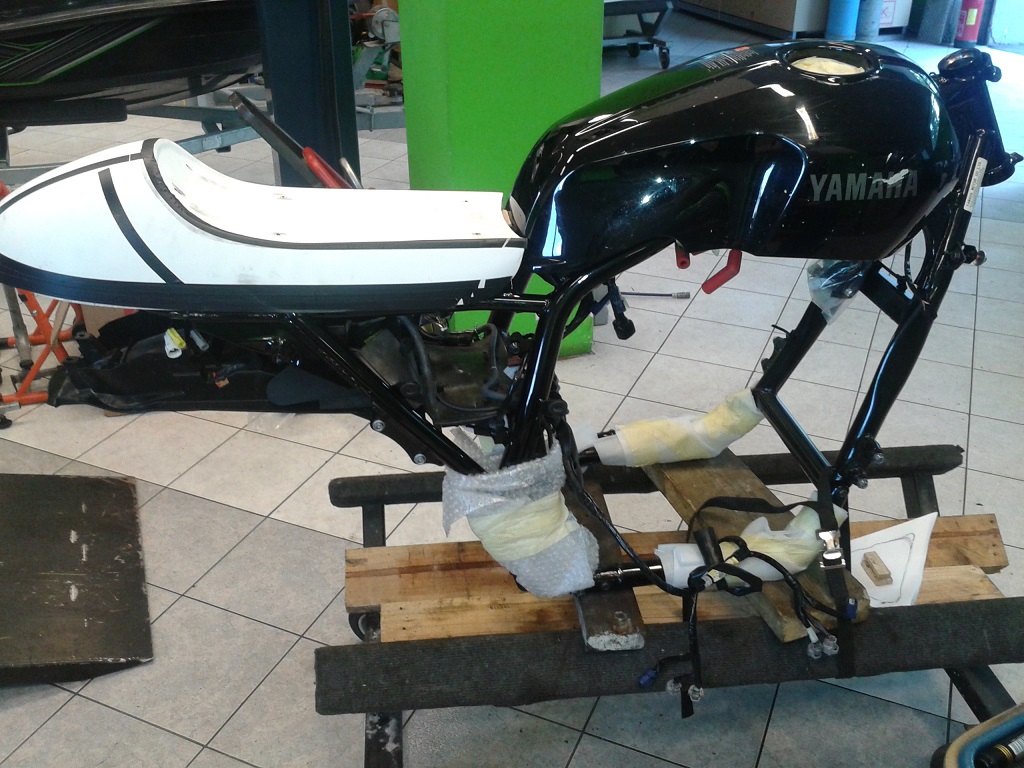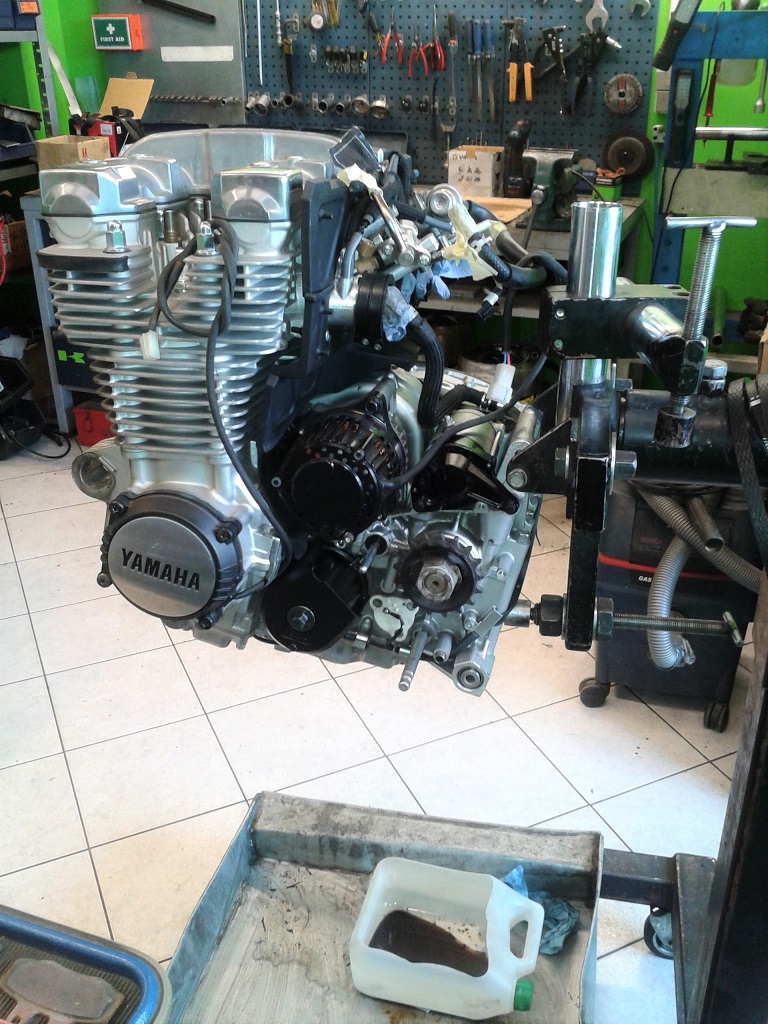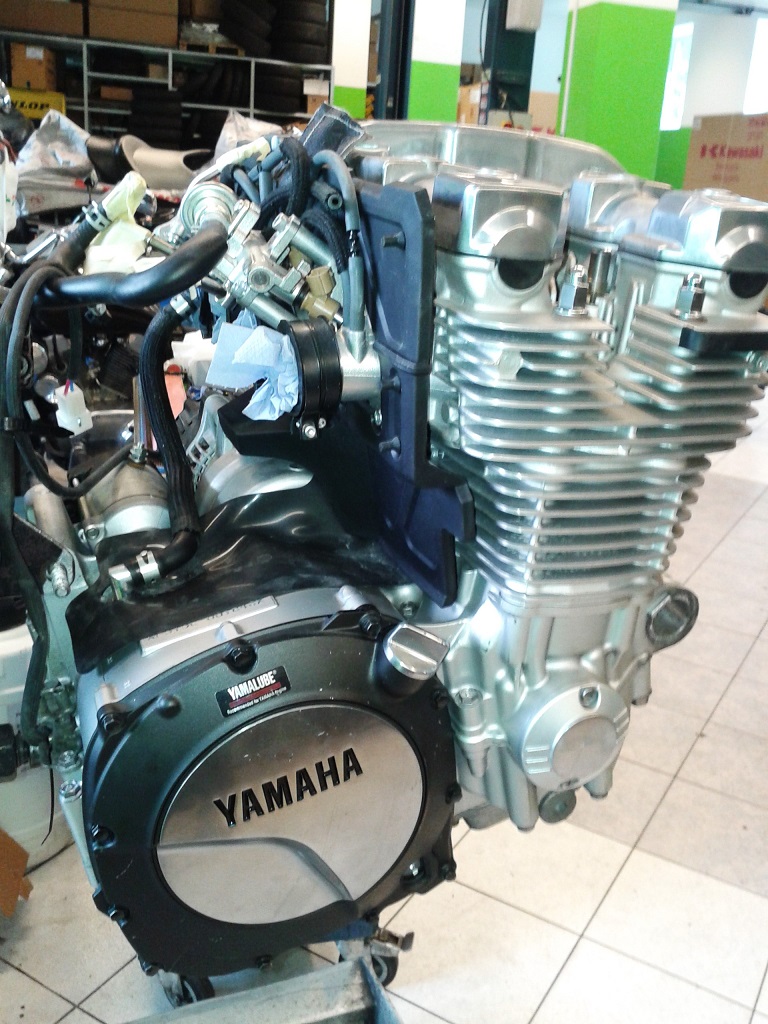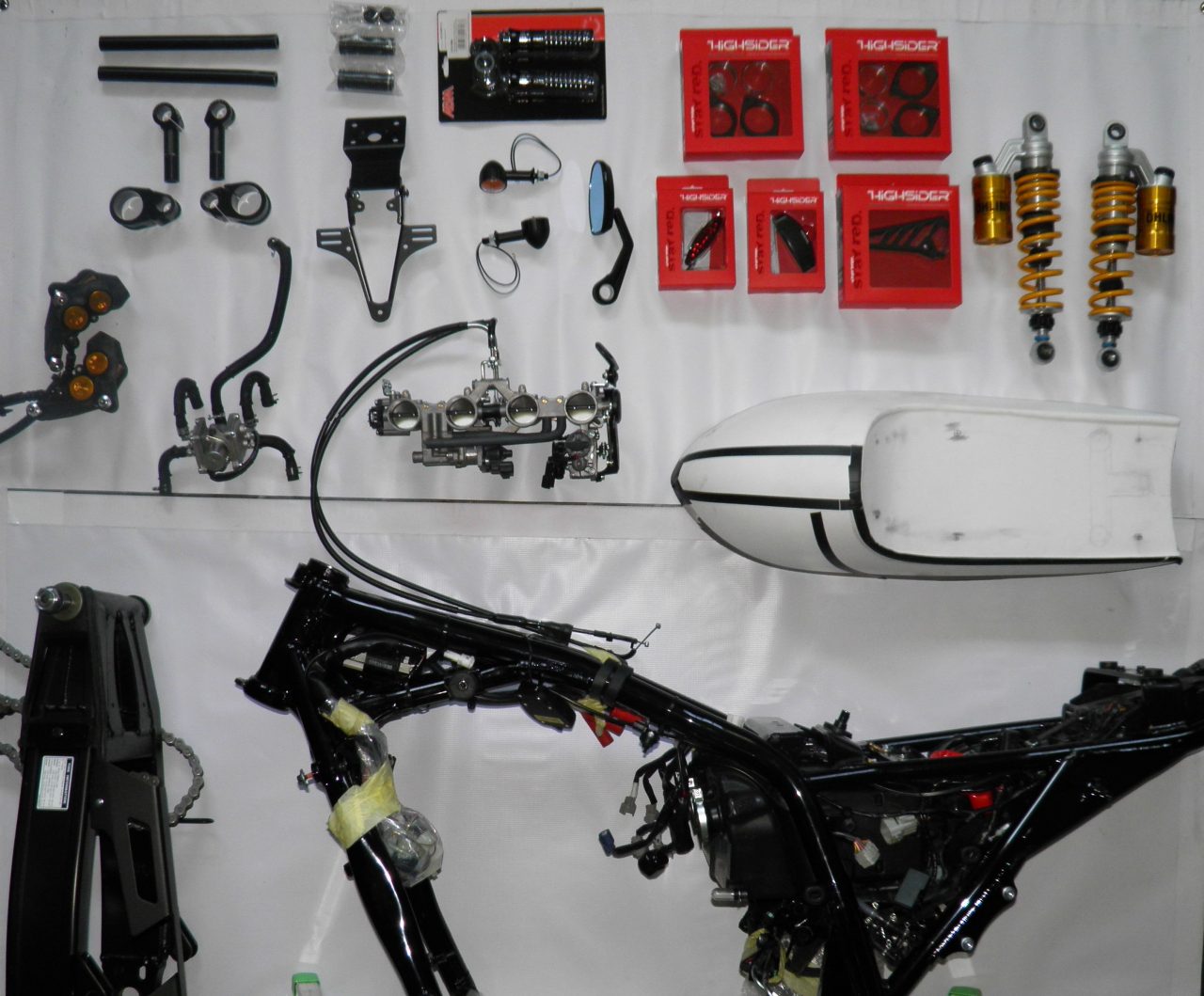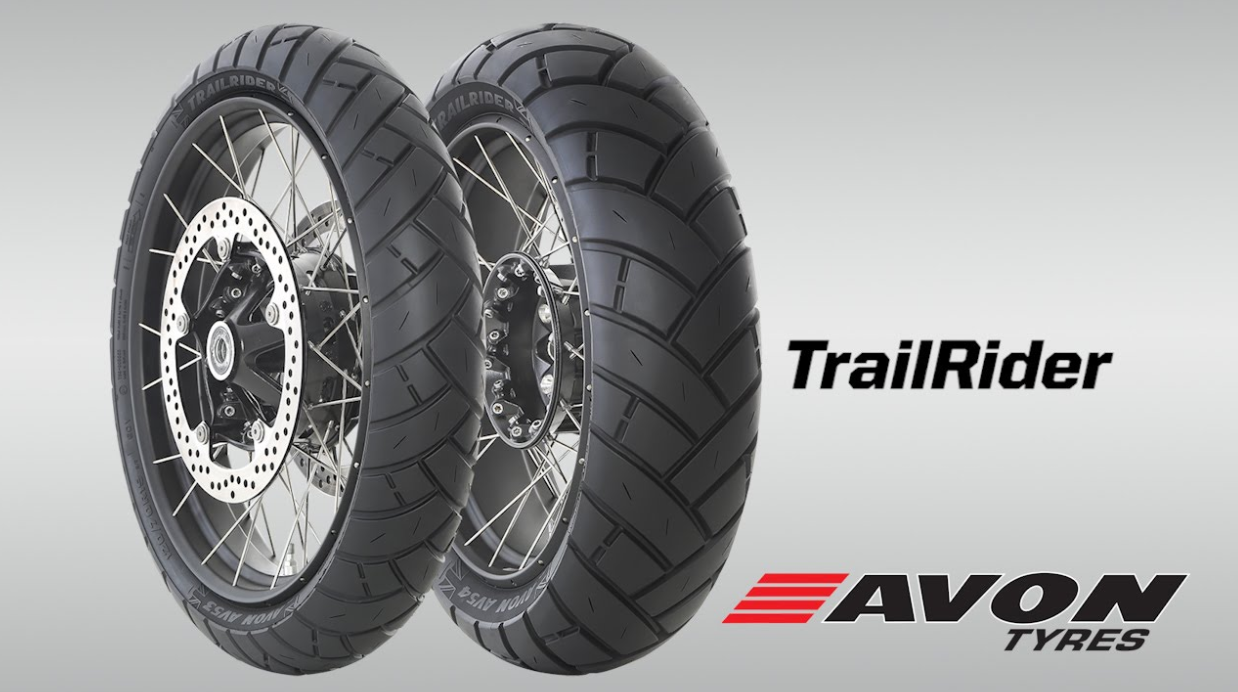 To be continued ….